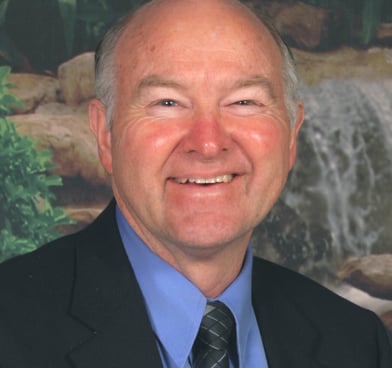 Dr. McCarty is currently Managing Principal of DEC Consulting Services LLC serving public and private business and educational institutions, universities and school districts. DEC's comprehensive approach focuses on financial viability and feasibility studies, fiscal analysis, student learning and teaching impact research, organization development, cost reduction, and educational research. He also serves as the CEO of an international humanitarian organization dedicated to eliminating human suffering worldwide.
Dr. McCarty served 40 years in the Granite School District as a public-school principal and district office administrator. He taught over 30 years at Brigham Young University in the Departments of Education, Family Life and Psychology as an adjunct professor.
Dr. McCarty was the Utah Transit Authority (UTA) Director of Light Rail (TRAX) Development and Vice President of the UTA Board of Directors. He assisted in the creation and planning of new Light Rail (TRAX) construction along the Wasatch Front of Utah in time for the 2002 Winter Olympic Games in Salt Lake City.
He was elected as a member of the Draper City Council and Canyons School Board.
He was involved in the 2007 creation of a new school district in Utah, and the 2008 development and organization of the Canyons School District.
Among honors and recognitions received include the Jon & Karen Huntsman Award for Excellence in Education; Granite & Utah Principal of the Year; United States Air Force Distinguished Civic Leader of Utah; twice Honored Utah Public School Administrator and Principal Recognition – HCR2 (1993) and HJR 23 (1990); National Instructional Technology Leader – The Smithsonian Institute, Washington DC; and James E. West BSA National Endowment Award for Service.
Dr. McCarty is a graduate of the University of California at Berkeley. Masters and Doctorate degrees were earned from Brigham Young University. Postgraduate teaching (K-12) credentials from St. Mary's College (California) and school administration credentials from Utah State University.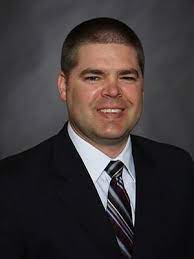 Michael Wankier began his career as a Staff Auditor with Arthur Andersen after graduating with a Master's Degree in Accounting from Southern Utah University in 2001. After spending more than 7 years as a financial statement auditor for Andersen and KPMG, he left public accounting to pursue a career in industry, accepting a position as Group Controller for Pinnacle Security in Orem, UT. During the summer of 2012, Mike was given the opportunity to begin working with the Larry H. Miller Management Corporation and took a position as Director of Financial Reporting. After serving in various roles with the Miller Group, ultimately serving as the Chief Financial Officer, he separated from the Miller organization to pursue other opportunities. Mike currently works as the Assistant CFO for Jackson Group Peterbilt in Salt Lake City.
While working in public accounting, Mike received a CPA license in the State of Utah and has maintained that license throughout his career. While working in public accounting and various accounting and finance positions, he has been exposed to various industries, including software, retail, real estate, and and entertainment. Mike participated in various projects including software implementations, automotive dealership acquisitions, real estate acquisitions, short-term and long-term cash forecasting, the acquisition of a healthcare company, and the divestiture a professional sports franchise. Mike and his wife reside in Draper, UT with their five children. Throughout his career, Mike has been committed to objectivity and accuracy in the financial work he has performed.